Building positive relationships are one of the most rewarding things in life. It takes desire, commitment, and, yes, hard work. But, the rewards make it all worthwhile. At Advantage, we understand the power of good relationships and our number one goal is to be the imaging center of choice for physicians and their patients. To accomplish this, our service must be unparalleled. We are committed to this principle and renew this commitment everyday.
Our outpatient diagnostic imaging centers are located in Cleveland and Columbus, Ohio. Our family owned business has been actively practicing in Radiology for over 25 years.
Our staff of caring professionals assists you with every aspect of your visit. We offer our patients a clean, comfortable, "non-clinical" setting designed to feel as home-like as possible. Our patients can relax with some reading a useful article while waiting. Waiting times are kept to a minimum because, as nice as we feel our facility is, we know you have other places to be. From check-in to check-out and beyond, we strive to make your visit as pleasant as we can. Advantage looks forward to building a relationship with you and showing you how our quality and service are your Advantage.
Patient and Physician Conveniences
Same Day Appointments
Pre-certification Assistance
Board Certified Radiologists
Reports within 24-48 hours
Open MRI design (where available)
Locally Owned and Operated
Evening and Saturday Appointments
Accept most insurers
Provider for BWC & Personal Injury
---
About Our Founder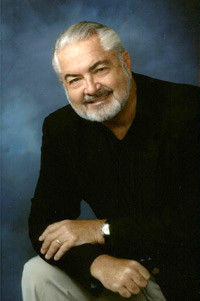 Dr. James V. Zelch was a creative visionary and a realist. For more than two decades, he was associated with some of the finest institutions in the medical world including the Cleveland Clinic and University Hospitals of Cleveland. He was a Board Certified Radiologist and was considered an expert in the development and operation of MRI centers. He also had the unique experience of working in the military, the VA system, community hospitals and the outpatient arena which accounted for his global approach to the present and the future of medical imaging.
Dr. Zelch became interested in MRI during the 80's when he served as a consultant to both Picker and Technicare Corporations. Since then, he assumed a leadership role in the development of MRI technology and community MRI centers.
Consulting for independent MRI centers and community hospitals around the world established James Zelch as an expert in the field. He consulted in India, Indonesia, Malaysia, Singapore and across the United States.
He was a member of the editorial board of the Journal of MR as published by Diagnostic Imaging. He independently developed a dynamic MRI video, Joints in Motion.
Dr. Zelch's high degree of integrity, experience and medical knowledge maintained the quality and standards that physicians and patients come to expect.